FREE shipping on orders over 49 € excl. VAT!



 
ZeroVapor pizza cooler bag - rigid with magnet closure 35x35x35 cm
The ZeroVapor thermal pizza bag is the solution for those who want to guarantee the highest possible quality for the end customer. ZeroVapor is actually the first thermal bag that absorbs excess steam without sacrificing the warmth of freshly baked pizza.
Safe payments

Pay by PayPal, bank transfer or cash on delivery

Free delivery

Free delivery on orders over 49€

Support

Call us now if you need further information!
MaxBox, after much research, is ready to push the frontiers of quality delivery once again, launching ZeroVapor, a steam-absorbing thermal pizza bag that can hold up to 10 boxes.

Made of certified, 100% Italian, machine-washable insulation materials, the ZeroVapor thermal pizza bag is a Made in Italy product handmade by expert craftsmen.

ZeroVapor solves the real nightmare of take-away pizzerias: steam. What has always been the dilemma that troubles any pizza chef: "Is it better to deliver a cold, crispy pizza or a hot but chewy pizza?".
We guarantee a dry and crispy pizza
The special internal sponges absorb 30% more steam than a traditional bag, guaranteeing a dry, crispy pizza even after several minutes.
The sponges also fulfil the bag-saving function as they are easily removable and machine-washable, and can also be purchased separately as spare parts.
Innovative magnetic closure
To further improve cleaning, there are two bag-opening zips to clean even the most hidden corners, and the practical and innovative magnetic closure.
The rigid PVC structure is also removable from the outside, thus eliminating Velcro and seams on the inside, sources of dirt and unpleasant odours.
Total security
IThe comfortable leather handle allows for easy and safe transportation. The transparent order pocket enables quick checks of the order and the foot stand keeps the pizza elevated from the box bottom.
This allows steam to escape
There are two ventilation holes to avoid the condensation effect that would ruin pizzas. The holes allow steam and excess heat to escape, thus maintaining the flavour and quality of the pizza.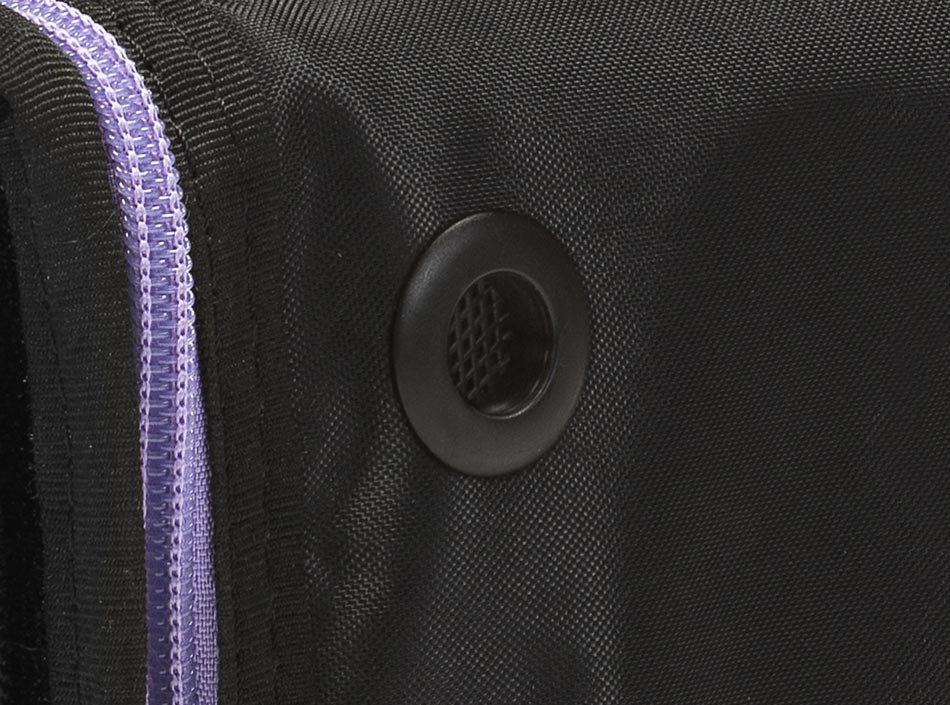 A true evolution of delivery for those who want to guarantee the highest quality of delivered food to the end customer.
Simple to use
Open the magnetic closure, insert the pizzas, shut the closure and insert the order...ready to go! The pizzas will stay at the right temperature and the customer will be happy not to have to reheat the pizza once delivered.
Customising options
Do you have a pizzeria and want a variant branded with your logo? Contact us and impress your customers.
Data sheet
Dimensions pizza boxes cm

33x33x3h

Structure

Rigid

Capacity - number of boxes

10 scatole
Related products
Insulated rigid pizza delivery bag with magnetic closure.
Fits up to 10 boxes 33x33x3cm or 34,5x34,5x3cm.
To make your cooler even better. *The kit is only sold in pairs.